Episode 15 - €50,000 GTD Monster Stack
The promotion consists of single Flighted PKO tournament, with a €10 buy-in and €50,000 guarantee.
Day-1 flights available 24/7 for the duration of the Promotion Period.
Timing
Satellites & Day 1 Events: Monday 20/11/2023 to Monday 27/11/2023
"E15|€50,000 Monster Stack|D2": Monday 27/11/2023 at 20:00 GMT
Mechanics
One Flighted KO tournament with a buy-in of €10.
The "Best Stack Forward" feature enabled for all Day-1 flights.
Satellites with Buy-ins ranging from €0.10 to €3.00.
Entry Ticket
Ticket name
Expires
E15: Monster Stack €10
2 months dynamic after being issued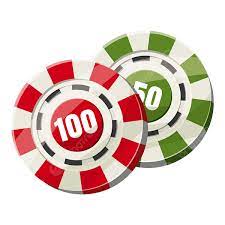 Terms and Conditions
The promotion will commence from 20/11/2023 till 27/11/2023 (the "Promotion Period").
Greenwich Mean Time (GMT/UTC) applies to all times stated.
Some "E15" main events may replace similar regular network tournaments on the date of each main event.
Satellites will award tickets which can only be used in Episode 15 – Monster Stack related tournaments ("E15|€50,000|Monster Stack|D1" events) whilst the Promotion is in progress. After the Promotion they will be linked to all tournaments.
"E15: Monster Stack €10 Ticket" entry tickets are non-refundable, non-transferable and cannot be converted to cash.
"E15: Monster Stack €10 Ticket" entry tickets can only be used to enter "E15|€50,000|Monster Stack|D1" tournaments during the promotion duration and expire 2 months after having been issued. After the Episode 15 promotion they will be linked to all tournaments until expired as stated above.
If a tournament is cancelled or interrupted, RedStar will return the buy in or the network tickets to the Players and they will be able to register for the next available event. RedStar will not offer any additional compensation to the Players if the event is cancelled or interrupted, unless otherwise agreed between the parties.
We are not responsible for any adverse effects any participants experience throughout the use of their prize.
RedStar Administration and iPoker Network reserve the right to amend or cancel this Promotion or amend these terms: (i) without notice if the change or cancellation is a result of any legal or regulatory change; or (ii) for any other valid reason by giving you notice in advance of the change, provided that such change or amendment shall not have a detrimental effect on Players that have already participated in missions pursuant to this Promotion.
Players may not create more than one account on RedStar poker room website for the purpose of entering the Promotion. If there is any reason to believe that there has been a breach of these Terms, we reserve the rights, at our sole discretion, to exclude a Player from participating in the Promotion or to refuse to award a Prize to a Player's account.
If such a breach occurs, the RedStar administration may, at its discretion, close all such a Player's accounts.
In addition to these rules, all of the normal network rules and RedStar Terms & Conditions apply.